Adrian Horridge
I am a retired professor still working on bee vision and general history of traditional canoes and sailing boats of the Pacific region.
Updated 2019-06-02
It's been a hot, long summer and the rose garden is very dry. I now walk with a stick, for safety and balance, and swim daily.
I will be at these conferences in mid-2019:
If anybody hopes to see me at these places, please send an email.
Now published: The Discovery of a Visual System - The Honeybee
In May 2019, I published my latest book
The Discovery of a Visual System - The Honeybee
.
The hard-back version is expensive, but the online version coming later will be cheap for students.
If you have a new copy of my book, I will sign it for you with pleasure, and I will have a free signed copy for some of my special helpers.
My book on the Prahu is available online in Bahasa Indonesia. If you are a known specialist in that area; apply to me through my email address
adrian.horridge@anu.edu.au
.
In the pipeline
At present, I am working on a new book entitled
"The Proper Use of Leisure",
and am looking for a publisher.
Everyone has different opinions on that topic.
The Annual Party this year will be in the first week of November, when the Garden will be at its best. It is not a birthday party, but I cannot prevent reaching 92 this year.
Usually, there is a spare bed at my house, for travellers and friends' short stay. Warning of arrival is required by my very fierce housekeeper.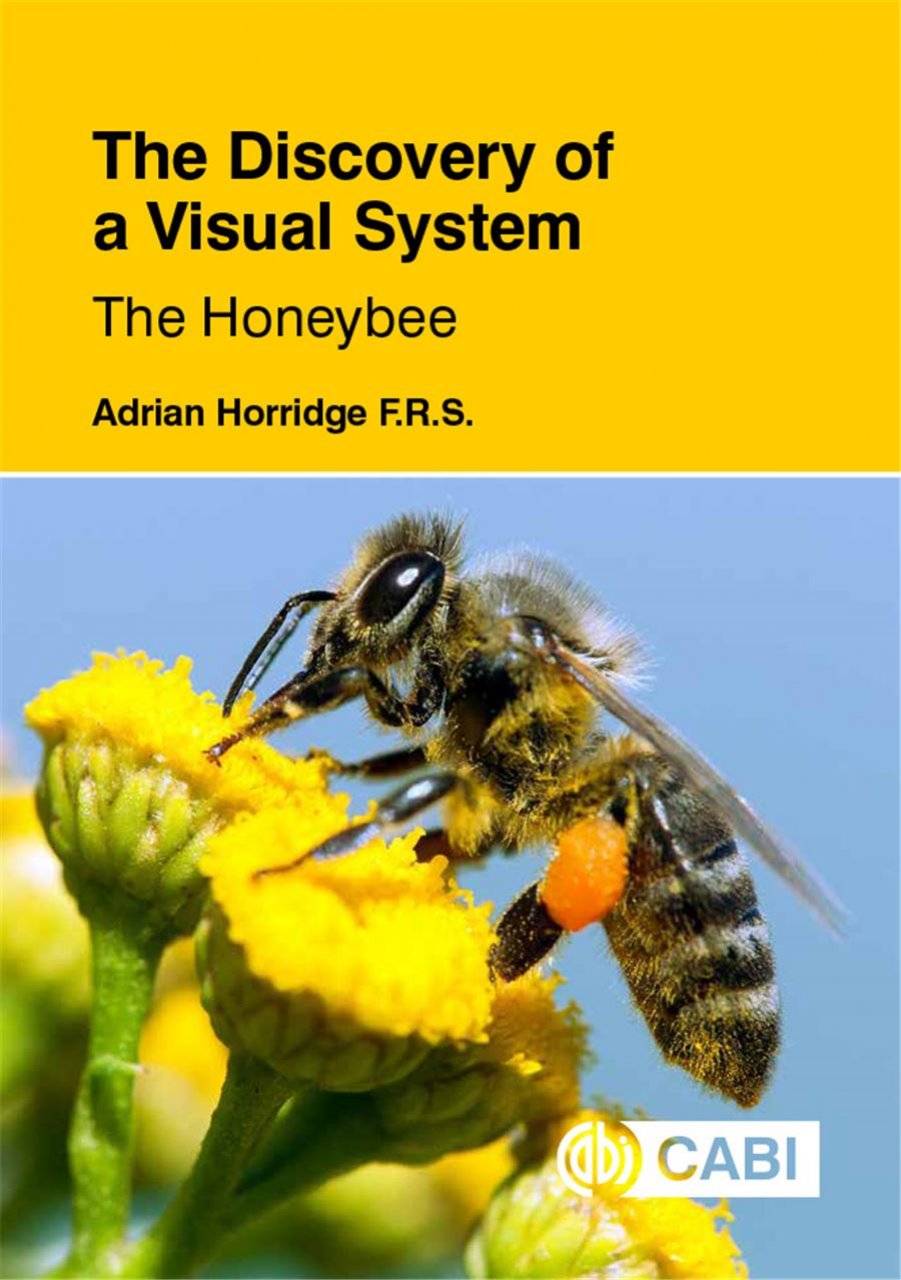 The Discovery of a Visual System - The Honeybee
By Adrian Horridge, of The Australian National University, Canberra
May 2019 / Hardback / 256 Pages / 9781789240894
£85.00 / €110.00 / $116.67
Main Description
This book is the only account of what honeybees actually see. Bees detect some visual features such as edges and colours, but there is no sign that they reconstruct patterns or put together features to form objects. Bees detect motion but have no perception of what it is that moves, and certainly they do not recognize "things" by their shapes. Yet they clearly see well enough to fly and find food with a minute brain. Bee vision is therefore relevant to the construction of simple artificial visual systems, for example for mobile robots. The surprising conclusion is that bee vision is adapted to the recognition of places, not things. In this volume, Adrian Horridge also sets out the curious and contentious history of how bee vision came to be understood, with an account of a century of neglect of old experimental results, errors of interpretation, sharp disagreements, and failures of the scientific method. The design of the experiments and the methods of making inferences from observations are also critically examined, with the conclusion that scientists are often hesitant, imperfect and misleading, ignore the work of others, and fail to consider alternative explanations. The erratic path to understanding makes interesting reading for anyone with an interest in the workings of science but particularly those researching insect vision and invertebrate sensory systems.
Read the full description and table of contents at
CABI's bookshop
.
Recent papers on bee vision
People in Neurobiology
Video interview 2012 (ANU School of History project)
General
Family Record
Older papers on bee vision
Books
The Discovery of a Visual System - The Honeybee 2019; CABI, Wallingford, Oxfordshire, OX10 8DE, UK
Perahu Layar Nusantara 2015; Penerbit Ombak ; Jogjakarta; in Bahasa Indonesia
What does the honeybee see? 2009 ANU ePress. Copies can be downloaded free via ANU ePress
Natural and low-level seeing systems (joint ed.) Oxford Univ Press 1993.
Outrigger Canoes of Bali and Madura, Indonesia, Bishop Museum Press. Honolulu, 1987.
Sailing craft of Indonesia. Oxford in Asia, 1986.
The Prahu, Traditional Sailing Boat of Indonesia. Oxford in Asia, Kuala Lumpur, 1981, 2nd edition, 1986.
The Compound Eye of Insects. (Edited) Oxford, 1975.
Interneurons. Freeman, San Franscisco, 1968.
(With T H Bullock). The Structure and Function of the Nervous Systems of Invertebrates. 2 Volumes. Freeman, San Francisco, 1965.
Indonesian Canoes and Sailing Boats
Memoirs
Photos